2005 | OriginalPaper | Chapter
A Case of Hysteria: Fräulein Elisabeth von R.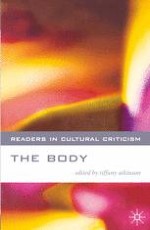 Author: Sigmund Freud
Publisher: Macmillan Education UK
Log in
In the autumn of 1892 I was asked by a doctor I knew to examine a young lady who had been suffering for more than two years from pains in her legs and who had difficulties in walking. When making this request he added that he thought the case was one of hysteria. […] He told me that he knew the family slightly and that during the last few years it had met with many misfortunes and not much happiness. First the patient's father had died, then her mother had had to undergo a serious eye-operation and soon afterwards a married sister succumbed to a heart-affection of long standing after a confinement. In all these troubles and in all the sick-nursing involved, the largest share had fallen to our patient.