2020 | OriginalPaper | Chapter
A Good Idea Gone Bad. Can We Still Justify Patent Monopolies?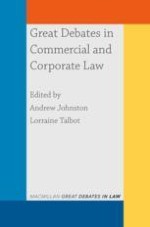 Author: Peter S. Harrison
Publisher: Macmillan Education UK
Log in
Intellectual property (IP) is a surprisingly strange beast. Whilst society as a whole seems to have become somewhat accustomed (or, as some critics might argue, inured) to the concept that the products of intellectual effort are protected by property rights, the true (and problematic) character of IP itself, the normative questions which surround its existence, and its deep societal impact sometimes appear unappreciated.