2011 | OriginalPaper | Chapter
A World War?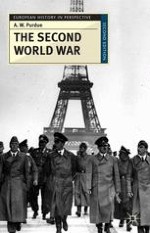 Author: A. W. Purdue
Publisher: Macmillan Education UK
Log in
What gives the Second World War its claim to have been a world war in a more complete sense than the First World War is the involvement of Japan. The Japanese attack upon the US fleet at Pearl Harbor can be seen to have made a European war a world war. There are, however, a number of problems with this essentially Eurocentric perspective.