2013 | OriginalPaper | Chapter
Afghanistan to Sri Lanka: 'South Asia'?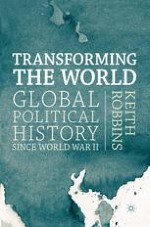 Author: Keith Robbins
Publisher: Macmillan Education UK
Log in
No Asian state had Asia in its title. There was no Union of South Asia. It was a matter of opinion, as has already been seen, where it began and ended. If it extended from Kabul to Colombo that might only be because it had formally and formerly been in a certain sense 'British', though never administered by them as one entity. That imprint, by the mid-1970s, had been removed for a quarter of a century, though still not entirely erased. Nothing had directly replaced it. There was evidently some kind of 'South Asian' space, but who controlled it, and on what terms, was problematic. At the 'extremes', the affairs of Afghanistan and Sri Lanka spilled over their boundaries. Some thought that Afghanistan was part of 'the Middle East' and not 'South Asian' at all. It was all a question of vantage point. There could be no dispute, however, that it now found itself locked into wider worlds beyond either.