2017 | OriginalPaper | Chapter
Angling for a View – Who's Telling?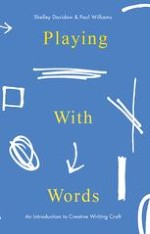 Authors: Paul Williams, Shelley Davidow
Publisher: Macmillan Education UK
Log in
We are all storytellers. Every day of our lives we are telling someone something about something. We are, in essence, narrative creatures. Our brains are fine-tuned for it. We love it. Living without it would be near impossible. Sit for five minutes in a coffee shop on a Sunday morning and listen to the air – it is frantic with narratives tumbling over each other, some true, some truly made up, some poetic. Whether we're telling a friend about the discovery of an earthlike planet in a distant solar system or gossiping about another friend's dubious affair, no listener really cares about anything except whether the narrative is interesting. And how we as writers hold the interest of a listener or reader is with our narrative voice. It's a skill to be able to craft the identity of the teller of our narratives – to put that teller in the appropriate position. We've learned how to mesmerize readers by the rhythm and repetition that makes up the essential scaffolding for building voice. But ultimately, voice is non-local – it is the effect of a whole piece.