2016 | OriginalPaper | Chapter
Are Minority Cultures Entitled to Recognition and Rights?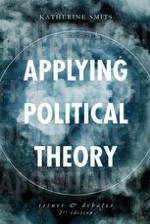 Author: Katherine Smits
Publisher: Macmillan Education UK
Log in
One of the most important new political developments in Western democracies towards the end of the last century has been the emergence of minority cultural groups claiming official recognition and rights. As immigration has made democratic societies increasingly pluralist and multicultural, minority ethnic and cultural groups have argued not only that their individual members must be granted equal rights and protections, but also that groups themselves are entitled to recognized status and collective rights. The groups making these claims are diverse: they include ethnic immigrant and refugee communities, indigenous peoples, religious communities that draw members from different ethnic backgrounds, national minorities that have existed with some degree of separateness for the entire history of a nation and the descendants of those brought to their country against their will. Their claims also cover a wide spectrum: some groups demand that their language, cultural customs, religious beliefs or history be included in public ceremonies or school curricula.