2014 | OriginalPaper | Chapter
Belief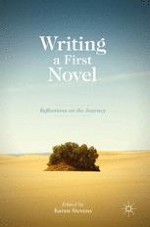 Author: Jane Feaver
Publisher: Macmillan Education UK
Log in
In 1959 Sylvia Townsend Warner gave a lecture to the Royal Society of Arts entitled 'Women as Writers'. Early on she asks her audience to visualize literature as a palace – a place, she tells them which, if you happen to be a woman,
you could only know from outside. Sometimes you hear music playing within, and the corks popping, and sometimes splendid figures came to an open window and spoke a few words in a solemn chanting voice … from time to time you met someone who had actually been inside … it was always a man…

1
Although Warner doesn't cite him, Henry James provides a case in point. In his preface to
Portrait of a Lady
, he outlines, with great confidence, his vision for the novel: 'I would build large — in fine embossed vaults and painted arches …', describing 'the neat and careful and proportional pile of bricks that arches over it and that was thus to form, constructionally speaking, a literary monument'.
2