2016 | OriginalPaper | Chapter
Britain beyond the European Union?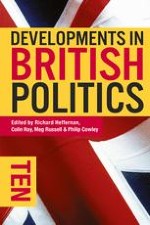 Author: Andrew Geddes
Publisher: Macmillan Education UK
Log in
On June 23 2016 Britain voted to 'take back control' and to leave the European Union (EU). For good or ill, this epoch-making decision, taken by 52 percent of the people to 48 on a 72 percent turnout, will reshape British politics and the country's place in the world. The scale of the decision was made evident by the resignation of Prime Minister Cameron being only the third item on the BBC evening news bulletin on June 24. Referenda, however, do not necessarily provide verdicts that are conclusive and definitive. The 'yes' vote made by the British people at the 1975 referendum on membership of what was then known as the European Community (EC) or 'Common Market' was neither wholehearted or unequivocal. The outcome of the 2014 Scottish independence referendum hardly put that matter to rest. While highly unlikely that the decision to leave can be reversed, the leave vote raises as many questions as answers and requires fundamental renegotiation with the EU to redefine the relationship. A criticism of the leave campaign was that there did not seem to be a plan for Brexit. The future of the UK itself has been be plunged into doubt as a Scottish government led by the Scottish National Party (SNP) is almost certain to push for another independence referendum. The dust had barely settled on the 2015 general election campaign before battle lines were drawn for the referendum on Britain's EU membership. The Conservatives' 2015 general election manifesto proposed 'real change' in Britain's relationship with an EU characterised as too big, bossy, bureaucratic and undemocratic (Conservative Party 2015).