2016 | OriginalPaper | Chapter
Can Military Intervention into Other Countries Be Justified on Humanitarian Grounds?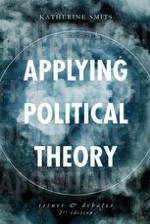 Author: Katherine Smits
Publisher: Macmillan Education UK
Log in
The question whether states have the right to intervene by force to prevent the tyrannical abuse of people in other countries has been debated since nationstates and the law of nations emerged in the seventeenth century. The dilemma intervention poses can be considered in legal, political and moral terms: as we shall see, international law recognizes intervention as a very limited exception to state sovereignty. But the political and moral dimensions of intervention are more complex and difficult to evaluate. As both historical and contemporary cases demonstrate, intervention has often been justified on moral grounds, but carried out in large part to advance the self-interest of the intervening power. Western imperial expansion in Asia and Africa in the nineteenth century was justified in moral terms by the claim that indigenous people required protection from local tyrants (an argument supported, as we shall see, by the one of the founders of modern liberalism, John Stuart Mill). In 1938, Adolf Hitler tried to justify his invasion of Czechoslovakia on the grounds of protecting the German minority in the Sudetenland from human rights abuses.