2000 | OriginalPaper | Chapter
Can Thought Go On Without a Body?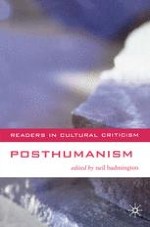 Author: Jean-François Lyotard
Publisher: Macmillan Education UK
Log in
You philosophers ask questions without answers, questions that have to remain unanswered to deserve being called philosophical. According to you answered questions are only technical matters. That's what they were to begin with. They were mistaken for philosophical questions. You turn to other questions that seem completely impossible to answer: which by definition resist every attempt at conquest by the understanding. Or what amounts to the same thing: you declare if the first questions were answered, that's because they were badly formulated. And you grant yourselves the privilege of continuing to regard as unresolved, that is as well formulated, questions that technical science believes it answered but in truth only inadequately dealt with. For you solutions are just illusions, failures to maintain the integrity due to being — or some such thing. Long live patience. You'll hold out forever with your incredulity. But don't be surprised if all the same, through your irresolution, you end up wearing out your reader.