2009 | OriginalPaper | Chapter
Canada: One Step Forward, Two Steps Back?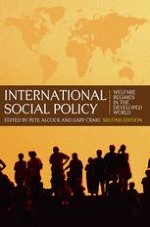 Authors: Ernie S. Lightman, Graham Riches
Publisher: Macmillan Education UK
Log in
In the early 1900s, Wilfrid Laurier, the Prime Minister of Canada stated that 'the twentieth century belongs to Canada'. Few would have challenged him, for Canada had seemingly infinite natural resources in great demand in the USA, Europe and (in later years) the countries of the Pacific Rim; there was an endless supply of hard-working, white immigrants mainly from Central and Northern Europe, bringing with them traditions of self-help and social solidarity; railways had been laid to link the vast reaches of the country from one side of the continent to the other; and Canada was at peace with its only land-based neighbour, a relationship certain to grow closer with the passing years.