2008 | OriginalPaper | Chapter
Child and Adolescent Mental Health: A Social Construction?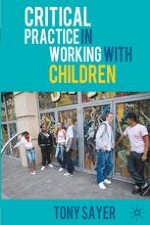 Author: Tony Sayer
Publisher: Macmillan Education UK
Log in
As statistics indicate that an increasing number of children and young people suffer from mental health difficulties, the chapter explores whether these increases are real or merely reflect modern social constructions around childhood, adolescence and 'normality'. It considers the price paid by individuals and society for a culture based on conformity and achievement, and taking ADHD as an example, whether medication is overused. In the context of children's rights it explores civil liberties issues such as compulsory treatment. Cannabis-induced psychosis is used as an example of an area where 'research' needs to be viewed with caution and alternative discourses examined.