2016 | OriginalPaper | Chapter
Coal: The Key to the British Industrial Revolution?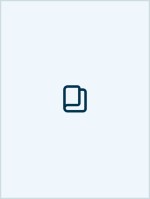 Author: Emma Griffin
Publisher: Macmillan Education UK
Coal lay at the heart of Victorian accounts of their industrial revolution. Grimy northern cityscapes blighted by coal-dust and smog. The relentless motion of coal-driven machinery operated by soulless automatons. The railways puffing out their black smoke and travelling at speeds so fast they gave rise to fears about possible brain damage or even miscarriage in pregnancy. These and other images formed an intrinsic element of literary and artistic depictions of British industrialisation. At the same time, working with coal was regarded as a particularly dirty and unpleasant task. The employment of small boys as chimney sweeps and of women and children in deeply buried coal mines offended Victorian sensibilities and undermined contemporary ideas of Britain as a progressive and civilised nation. It is perhaps significant that these two trades lay at the heart of early and successful campaigns to place restrictions on the use of women and children in certain types of employment. Some modern historians have also suggested that coal was fundamental to the industrial revolution. Their research, however, has indicated that its significance in fact goes far deeper than the Victorian imagination allowed.