2011 | OriginalPaper | Chapter
Conclusion: So What's Morality Got to Do with It?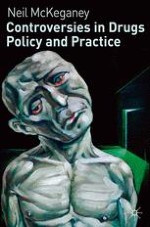 Author: Neil McKeganey
Publisher: Macmillan Education UK
Log in
In this final chapter I would like to look at the moral dimension of our views and responses to illegal drugs. For the last 20 years our drug policies have been guided by the principle of pragmatism. That principle, applied to the drugs issue, has rarely been defined but consists largely in the view that one should accept the inevitability of illegal drug use and seek to minimize the various harms associated with that use. The principle of pragmatism, closely associated with the philosophy of harm reduction, places one about as far from the principle of moral judgement as it is possible to get. Whereas the notion of moral judgement might characterize drug use as something that ought not to be occurring, a behaviour that offends some deeper moral code, the principle of pragmatism eschews any such judgement and concentrates solely on how the harms associated with that behaviour might be reduced.