2015 | OriginalPaper | Chapter
Conclusion: Towards a New Asian Security?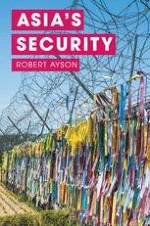 Author: Robert Ayson
Publisher: Macmillan Education UK
Log in
This final chapter will take stock of Asia's security and then look forward into what may be next for the region. The first of these tasks is essential in light of the many security challenges and strategic responses which have been considered in these pages. As this analysis has moved from the security problems which challenged Asia's leaders in the region's relatively recent past to the external, internal and transnational security issues facing today's decision-makers, a nagging question has remained which now requires an answer: which of these issues has the greatest impact on Asia's security?