2016 | OriginalPaper | Chapter
Conclusion What Was Worth Knowing by the Eighteenth Century?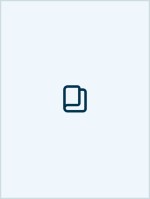 Author: Peter Dear
Publisher: Macmillan Education UK
By the time of Newton's death, the educated European outlook on the natural world had changed beyond all recognition from what it had been in 1500. The new ideology of natural knowledge was now one firmly, though not exclusively, associated with practical, instrumental capabilities. The greatest physico-mathematicians of the later seventeenth century, Huygens and Newton (the latter soon to be engaged at the Royal Mint), both took an active interest in practical, non-contemplative matters. In the 1650s, Huygens had devoted much attention to the determination of longitude at sea, a problem of especial concern to the new mercantile states of western Europe such as Huygens's own nation of the Netherlands (United Provinces). In addressing the problem, Huygens not only dealt with the theoretical problems relating to pendulum motion (the use of the pendulum as a timekeeper had earlier been suggested by Galileo), but also worked on the details of actually constructing a practical marine chronometer that would continue to keep regular time on ocean voyages: Huygens's chronometers were actually put to trial on long voyages by French naval vessels. The incessant rhetoric of Baconian practicality that dominated the first decades of the Royal Society was also important for Huygens and the Royal Academy of Sciences in Paris, and it remained crucial in the early decades of the eighteenth century with the establishment of a Newtonian natural-philosophical ideology.