2015 | OriginalPaper | Chapter
Conscious (Unconscious, Preconscious)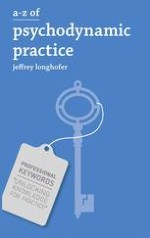 Author: Jeffrey Longhofer
Publisher: Macmillan Education UK
Log in
Freud described the difference between the conscious and the unconscious in his 1915 metapsychological essay, 'The Unconscious':
It strikes us all at once that now we know what is the difference between a conscious and an unconscious idea. The conscious idea comprises the concrete idea plus the verbal idea corresponding to it, whilst the unconscious idea is that of the thing alone. … The idea which is not put into words or the mental act which has not received hyper-cathexis then remains in the unconscious in a state of repression, (pp. 201–202)
The term 'conscious' has many referents: awareness, phenomenal awareness, reflective awareness and phenomenal representation. Awareness can refer to a conscious awareness and a latent awareness. It can also refer to what is immediately given in experience (subjectively).