2006 | OriginalPaper | Chapter
Critical Assessments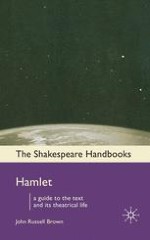 Author: John Russell Brown
Publisher: Macmillan Education UK
Log in
Ever since the early days of the play's life, long before criticism became an established discourse,
Hamlet
has aroused curiosity and controversy. In 1661, John Evelyn ranked
Hamlet
among 'the old plays [that] begin to disgust this refined age' (
Diary
, 26 November) and yet its popular theatrical success remained beyond all doubt. For the aspiring dramatist George Farquhar (1667–1707), it had long been 'the darling of the English Audience, and like to continue with the same applause, in defiance of all the criticism that were ever publish'd in Greek, and Latin' (
Discourse upon Comedy
, 1702). As a tragedy, however, it was to remain morally and psychologically puzzling: its hero was not exemplary, its action neither regular nor inevitable. In his edition of 1765, Samuel Johnson identified 'variety' as the play's distinguishing excellence but objected that some scenes 'neither forward nor retard' the action and that Hamlet is 'rather an instrument than an agent':
After he has, by the stratagem of the play, convicted the King, he makes no attempt to punish him, and his death is at last effected by an incident which Hamlet has no part in producing. The catastrophe is not very happily produced; the exchange of weapons is rather an expedient of necessity, than a stroke of art. The poet is accused of having shown little regard to poetical justice, and may be charged with equal neglect of poetical probability.