2009 | OriginalPaper | Chapter
Disabling or Enabling Welfare: What Next for Disabled People?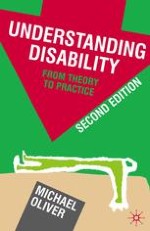 Author: Michael Oliver
Publisher: Macmillan Education UK
Log in
The original version of this chapter was written by Colin Barnes and myself as the final chapter in a book on disability and social policy which we wrote in the late 1990s (Barnes and Oliver, 1998). I have included it in this book because it attempts to bring together all of the areas of interest I specified in the Introduction to this new edition; namely theory, policy, practice and personal experience. While I have updated it somewhat, I have resisted the temptation to include any recent specific policy changes within the chapter itself. The reason for this is simply because our original purpose was both to lament the lack of any real vision about what the welfare state would look like from either the left or the right, and to try to tease out such a vision from disabled people's own attempts to reorganize their own welfare through the development and promotion of independent living. A more recent and specific look at the influence of independent living on state-provided welfare can be found in Barnes and Mercer (2006).