2015 | OriginalPaper | Chapter
Division: Will Alliances and Partnerships Split the Region?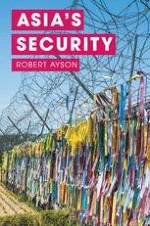 Author: Robert Ayson
Publisher: Macmillan Education UK
Log in
Asia's array of regional groupings, many of them still developing, provide at the very least a venue for the discussion of regional security problems. This offers something of a counterweight to the thesis that Asia is light on cooperative mechanisms. But well before even ASEAN came into existence, a set of formal interstate relationships had been established in the region which involved much more substantial levels of security cooperation. Beginning in the early 1950s, as the Cold War spread to Asia, the United States established a series of treaties in which it formally committed itself to the defence of several alliance partners in Asia and its borderlands. With one or two exceptions, these relationships remain in place today.