2017 | OriginalPaper | Chapter
Does economic inequality lead to political inequality?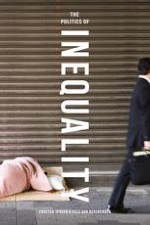 Authors: Carsten Jensen, Kees van Kersbergen
Publisher: Macmillan Education UK
Log in
Chapters 6, 7 and 8 asked how the economy and the welfare state relate to inequality. Although inequality influences how both the economy and the welfare state work, our focus was mostly on how inequality is caused and shaped by the structure of the economy and welfare state arrangements. The overarching argument of the two chapters was that the degree to which the economy and the welfare state create inequality is fundamentally a political decision. In that sense, both chapters were concerned with how politics affects inequality. This and the next chapter, on the other hand, take a more sustained look at how inequality affects politics. The key question that we want to know the answer to is whether economic inequality leads to political inequality. Political inequality occurs when the preferences of some citizens systematically are given more weight in the political process than those of other citizens. In this book, we are, of course, especially interested in whether or not those with more economic resources have a greater say than those with fewer. For many people, such political inequality is normatively wrong, because it seems to fly in the face of our intuition about how democracy ought to work. In the words of Almond and Verba (1963: 180), '[d]emocracy is a political system in which ordinary citizens exercise control over elites'. This highlights how democracy requires that ordinary people control the elite, not the other way around. Just as importantly, political inequalities may help explain why economic inequalities persist or widen. If those with most to win from pro-rich policies also disproportionately influence policy-making, it is easy to imagine that there will be a bias towards keeping or expanding these kinds of policies. In this way, economic inequalities may create political inequalities that, in turn, maintain or increase the existing economic inequalities, and so on.