2017 | OriginalPaper | Chapter
Does inequality matter for growth?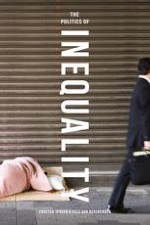 Authors: Carsten Jensen, Kees van Kersbergen
Publisher: Macmillan Education UK
Log in
There is no such thing as a free lunch, so if you want equality, you have to accept the damage that it does to the drive and energy of society. This is because people who live in unequal societies have more to fight for, and therefore make a greater effort to be successful in life, whereas people in more equal societies are sheltered from their own bad decisions and laziness. To ensure a vibrant and growing economy, it is, consequently, necessary to make sure that equality does not get out of hand or, if it has already done so, to scale it back. In a nutshell, this is the equality–efficiency trade-off. To many, this type of reasoning about the relationship between growth and inequality sounds intuitively correct. However, as we will explain in this chapter, the most balanced conclusion is that there is no correlation between the inequalities that are observed in rich democracies and economic growth. The reason is not that inequality and growth are unrelated, but that there is more than one road to economic development: one that entails high levels of inequality and another that involves low levels. These different paths are explored in Chapter 7.