2017 | OriginalPaper | Chapter
Does it add up?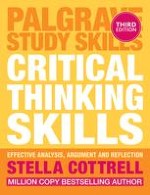 Identifying flaws in the argument
Author: Stella Cottrell
Publisher: Macmillan Education UK
Log in
Chapter 3 demonstrated that an argument has several components: an author's position, a line of reasoning that uses reasons to support a conclusion, and the intention to persuade. In Chapters 4 to 6, we saw that an argument can collapse even if it appears to have those components. We have already seen how an argument may be weakened by poor structure, logical inconsistency and hidden assumptions. This chapter will look at some other ways of evaluating the strength of an argument. It will enable you to consider many common types of flaws that can occur, such as: confusing cause and effect; failing to meet necessary conditions; attacking the character of a person rather than evaluating their reasoning; misrepresentation; and using emotive language.