2013 | OriginalPaper | Chapter
Does the Court of Appeal bind itself?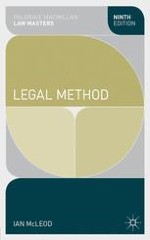 Author: Ian McLeod
Publisher: Macmillan Education UK
Log in
This chapter discusses the way the doctrine of precedent operates in the Court of Appeal. The primary concern is to identify the extent to which the court binds itself, but some cases also raise the question of how, if at all, the principles governing this question at this level in the judicial hierarchy differ from those which operate in the Supreme Court (and formerly the House of Lords) and whether they should do so. The distinction between civil and criminal cases is sometimes said to be relevant, so this chapter proceeds on the basis of that classification.