2017 | OriginalPaper | Chapter
Does the welfare state reduce inequality?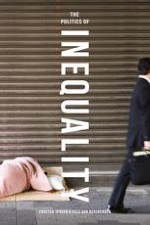 Authors: Carsten Jensen, Kees van Kersbergen
Publisher: Macmillan Education UK
Log in
Many people spontaneously associate the welfare state with equality, reasoning that the welfare state implies redistribution and that redistribution means more equality. At first sight, this seems to make perfect sense. In fact, one of the earliest students of the welfare state, Harold L. Wilensky, tellingly titled his book The Welfare State and Equality and concluded that 'taxes and benefits taken together have a highly egalitarian effect on income distribution' (1975: 94, original emphasis). A whole generation of researchers then empirically tried to document the intuition that the bigger the welfare state (in terms of public social spending), the more egalitarian the income distribution tended to be (for a review of this early literature, see Esping-Andersen and Van Kersbergen 1992). In this chapter, we first present an overview of public social spending data and show that, compared with people's intuition, the picture turns out to be much more complicated. There does not seem to be a clear and strong (negative) relationship between the size of the welfare state and inequality. We turn to the theory of welfare state institutions to explain why this is the case. We find that the main reason is that there is no such thing as the welfare state that can be measured with spending data. There are different kinds of welfare states, whose different qualities have systematically different social consequences (Esping-Andersen 1990). We also explain that the different kinds of welfare states are closely associated with the different kinds of market economies discussed in Chapter 7.