2013 | OriginalPaper | Chapter
East Asia/Pacific: Flexing Muscles?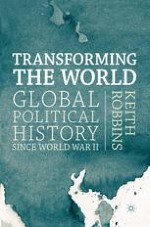 Author: Keith Robbins
Publisher: Macmillan Education UK
Log in
The 'outside world', looking at their physical size, their ever-mounting populations and the challenges facing their governments in alleviating poverty and bringing about social transformation, tended to lump India and China together as 'Asian giants', prickly in their border relationships. They were also odd giants, that is to say they had or could have nuclear weapons, and thus be deemed 'Great Powers', but not possess, or not yet possess, a pervasive overall level of technological sophistication. They stood in 'South Asia' and 'East Asia', respectively, but the contours of the latter were no more self-evident than the former. 'East Asia' rubbed shoulders with 'Asia Pacific', Oceania and that even more tantalizing hybrid, South-East Asia. The future of China was on all minds in the mid-1970s. What did its rulers, and perhaps even its people, now make of 'the world'?