2012 | OriginalPaper | Chapter
Endings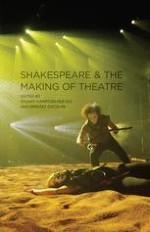 Author: Paul Prescott
Publisher: Macmillan Education UK
Log in
Let us begin with an ending from the middle of
Hamlet
. King Claudius rises and calls for lights. The play,
The Murder of Gonzago
(aka
The Mousetrap
), is aborted and court and actors scatter off stage. Hamlet and Horatio are left alone among the detritus of the hastily abandoned performance. The King's conscience has been caught, perhaps sooner and more effectively than Hamlet could have hoped for, and the play has ended. What happens next is odd. Hamlet starts to sing:
Why, let the stricken deer go weep,

The hart ungallèd play,

For some must watch, while some must sleep,

So runs the world away.

(3.2.249–52)
Has Hamlet finally lost it? What does song — and this song in particular — have to do with the fact that his uncle has seconds earlier revealed his guilt? Is this an appropriate reaction to such a profound moment? 'Some must watch' — yes, we have just watched Hamlet and Horatio watching Claudius watch the actors. 'So runs the world away' — agreed, the world has just run away.