2013 | OriginalPaper | Chapter
Europeans: Identifying a Common Home?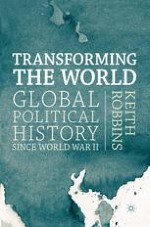 Author: Keith Robbins
Publisher: Macmillan Education UK
Log in
'Europe is our common home' was Mikhail's Gorbachev's startling assertion in Paris in February 1986. A 'European common home', however, one in which, at its extremities, Dublin and Stavropol all had a place, and knew their place, looked an excessively ambitious notion. If taken seriously, it would be a major shift in perception, both in Europe's capitals and elsewhere. There were, however, not many grounds for taking it too seriously, at least not yet. The self-identification of Europeans with 'Europe' remained uncertain in a continent still teeming with national sensitivities, sometimes trivial, sometimes profound. This chapter brings out the many forms of 'Europe' on display. The 'common home', as it presently existed, still had many diverse rooms. Straying between them for different purposes, whether economic, military, cultural or political, could be hazardous. Shared accommodation sometimes came at an unacceptable price when national preconceptions and interests were at stake. When they looked at 'Europe' on the map, non-Europeans were inclined to give 'Europe' a greater coherence than 'Europeans' themselves did. They might in the future have a 'common home', but in the early 1980s the conflicting ideological standpoints of governments, in London and Paris in particular, made a coherent'world-view' impossible. Whether, when and how the Soviet Union might 'fit' was another matter.