2015 | OriginalPaper | Chapter
Fragmentation: Are Asia's Main Security Problems Domestic Ones?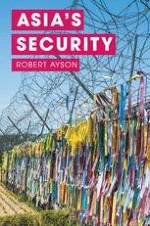 Author: Robert Ayson
Publisher: Macmillan Education UK
Log in
In thinking about Asia as a region, it is natural to focus on the relations between the region's main political units. This equates in turn to an emphasis on the international relations between the region's sovereign states. Likewise when one is thinking about Asia's security, it is quite normal to emphasise security relationships between these same entities. To at least a significant degree, the security problems and prospects of the international system of states as they apply across Asia and its borderlands constitute an undeniably significant part of Asia's security. This is what a good deal of this book, now at the half way stage, has been doing.