2015 | OriginalPaper | Chapter
Guns: Will Military Technology Lead to New Conflict in Asia?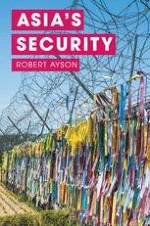 Author: Robert Ayson
Publisher: Macmillan Education UK
Log in
There is a famous old Roman saying that those who wish for peace should prepare for war. According to this logic, Asia is in line for a significant amount of peacefulness with so many governments in the region making extensive military preparations. But if the Roman maxim is wrong, and if insecurity rather than peace comes from the development of military capabilities, Asia may be facing a difficult time. A major war in Asia could involve some of the world's largest and most advanced armed forces. For that reason alone it could be especially costly, including in the loss of human lives.