2015 | OriginalPaper | Chapter
Hazards: Will Non-State Actors and Transnational Challenges Overtake Asia?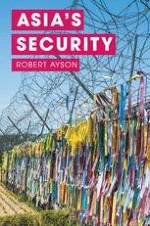 Author: Robert Ayson
Publisher: Macmillan Education UK
Log in
The end of the previous chapter was wrestling with one of the central issues in this book: the extent to which security challenges in one part of Asia have effects on the wider region. That discussion focused on a particularly intriguing variation of this theme: can what appear to be specifically domestic security problems within particular Asian countries still create ripple effects that others in the region will notice? The answer, not to put it too bluntly, is that it depends on the circumstances. Domestic security challenges can be felt beyond the specific national boundaries which help define them, but this is not the case for all such internal events. Yet one might then wonder about security problems which by their very nature cross national boundaries, and which may even give the impression that the distinction between domestic and international security in Asia is actually irrelevant. These are the sorts of issues that will be considered in this chapter.