2005 | OriginalPaper | Chapter
Hooray for the Singletons!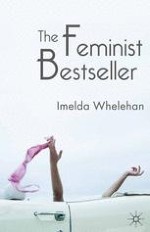 Author: Imelda Whelehan
Publisher: Macmillan Education UK
Log in
On 19 February 2003, the Radio 4 literary quiz The Write Stuff ended with a round where the contestants were asked to produce a pastiche of Virginia Woolf writing chick lit. The fact that the contestants were able to reproduce the 'formula', and that the audience clearly enjoyed the recognition of certain features of both the Woolfian sentence and the chick litters' world as one populated by 'things', suggests that chick lit has arrived, if only on the borders of the literary. Its appearance alongside Virginia Woolf on a literary quiz throws up a lively tension between the high and low in women's writing and is testimony to the massive success of the genre. Though Woolf might not have had such novels in mind when, in A Room of One's Own (1929), she urged a new generation of women to write 'all kinds of books, hesitating at no subject however trivial or however vast' (Woolf 1977: 103), chick lit novelists are producing some of the most commercially successful women's writing of the past decade and they do possess the material wealth and the space to write their fiction unhampered. The most successful of these writers and the one who has come to define chick lit is Helen Fielding, whose second novel Bridget Jones's Diary became an astonishing publishing success. By the time a film adaptation was made in 2001, the novel had sold in excess of eight million copies and had been translated into over thirty-three languages. Its significance moves far beyond the context of bestselling fiction and Bridget Jones the character is notorious as the definitive single girl, summoned to represent the choices facing young women today.