2018 | OriginalPaper | Chapter
How do you question what you read?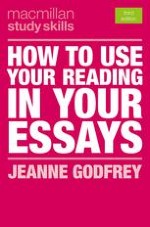 Author: Jeanne Godfrey
Publisher: Macmillan Education UK
Log in
To analyse means to break down, examine and question something (also referred to as deconstructing, unpacking and examining), with the aim of then using the results of this analysis to evaluate it. You should identify and then unpack the key terms, concepts and arguments of each author and text, and then also examine the relationships between different sources. Analysis can be hard work because it is not something we do naturally; we tend to skip straight to evaluating (judging and forming an opinion). However, analysis is the foundation on which evaluation should be built; incomplete or poor analysis is a common reason for low marks in assignments.