2017 | OriginalPaper | Chapter
3. How Does Computer Security Work?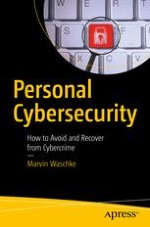 It's Harder Than It Looks
Author: Marvin Waschke
Publisher: Apress
Log in
Abstract
Cybersecurity is a highly technical subject that uses many tools. It starts with the protection rings built into the chips that power the computer. The basic hardware rules enforce more complex security policies. Security also depends on the way the software is deployed and used. Hackers attempt to exploit flaws in the security system to circumvent or penetrate barriers to their access to valuable resources. This chapter explains some of the basic tools and principles that are used in secure computing.