2017 | OriginalPaper | Chapter
How to measure inequality?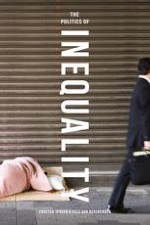 Authors: Carsten Jensen, Kees van Kersbergen
Publisher: Macmillan Education UK
Log in
A necessary prerequisite for talking about economic inequality in any serious way is to know how to measure it. If we do not know that, we cannot begin to understand whether or not inequality is rising, let alone what causes such change. As will become apparent later, this is not an issue with marginal consequences, but can have real implications for the conclusions drawn. In this chapter, we therefore go into detail about how economic inequality is measured, and the advantages and disadvantages of different measurement choices. We do so by first asking what economic phenomena we could and should study. Is it inequality before or after governments have clawed in taxes and handed out social benefits? Is it inequality in the yearly earnings of citizens or, rather, in their accumulated wealth? Is it inequality of individuals or entire households?