2015 | OriginalPaper | Chapter
Interference: Can Intervention Work in Today's Asia?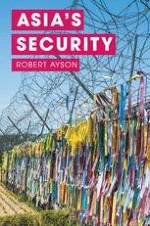 Author: Robert Ayson
Publisher: Macmillan Education UK
Log in
The portion of this book which evaluates the numerous security issues and challenges confronting Asia and its borderlands, and which examines what these problems tell us about the nature of Asia's regional security, is now completed. As has been demonstrated, some of these challenges have a greater capacity to generate security effects in the wider region, while others are more likely to remain localised in their impact. But this is not the end of the road for understanding Asia's regional security. It is also necessary to consider the potential actions which might be taken in dealing with security challenges in the region, from the steps that individual states may take to the possibility of wider regional responses.