2013 | OriginalPaper | Chapter
Introduction: Help! Where do I start?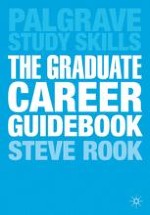 Author: Steve Rook
Publisher: Macmillan Education UK
Log in
Experience is central to the employment process because it helps you confirm your career decisions, prove your skills and identify your particular strengths. All experience is benefi cial whether or not it relevant to your chosen profession because you will have the chance to develop your key transferable skills. There are certain things you can do to maximise the impact of all your hard work: Reflect on the skills and knowledge you gained during your experience. Look for opportunities where you can develop your skills in a similar environment to your chosen career. Proactively look for extra opportunities to develop the requisite skills within your existing activities. Find opportunities that put you in touch with professionals in the field you want to enter so you can get advice and practise what you learned.Getting into a graduate career nowadays can be more daunting than ever before because there are so many directions to take and factors to consider. Nevertheless, you shouldnt be overwhelmed. Once you work out a plan and take your first steps, things tend to take care of themselves and become a great deal easier. Careers encompass so much more than just finding a job and clocking on for the next 50 years, but it very hard to come up with a universal definition because we all have our own unique hopes, plans and aspirations. Therefore, before you can plan your career, you need to identify what the term specifically means to you. A good way to do this is to reflect on what you personally think differentiates careers from jobs. Try this in the two-minute test below.