2010 | OriginalPaper | Chapter
Introduction: Smith as Cultural Icon or Production?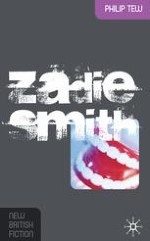 Author: Philip Tew
Publisher: Macmillan Education UK
Log in
This study introduces and analyses Zadie Smith's literary oeuvre, considering an author who despite her fame has published only three novels, supplemented by a modest output of shorter fiction (considered in Chapter 8). Although there is far more to Smith, she remains largely recognized for her first book, White Teeth (2000), initially reviewed and read as a positive, almost rapturous evocation of multicultural Britain. Dominic Head comments in 'Zadie Smith's White Teeth: Multiculturalism for the Millennium' that her 'evocations of post-colonial migrant experience in post-war Britain have been haunted by a sense of social failure' (107), and in its response sees in the novel an 'exemplary instance of this new phase' (109) reflecting multicultural hybridity. The novel features three often very troubled families; initially the racially mixed Joneses (of English stock, but also incorporating through the medium of Archie Jones' marriage the Jamaican Bowdens) and the Bengali Iqbals, and later the Anglo-Jewish Chalfens. As Hadley Freeman records in 'Words Smith,' conflicted families inspire Smith, regarding them as among ' "the oldest structures in the world. How can all that stuff not be utterly compelling?"' (356) Smith details their interlocking narratives and ketches various characters they encounter, largely in Willesden, north-west London, reflecting on contemporary multi-racial mores often satirically, exhibiting a knowing, generally interrogative quality.