2011 | OriginalPaper | Chapter
Introduction: What Is a Short Story?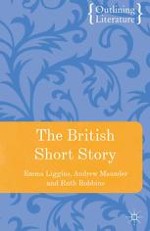 Authors: Emma Liggins, Andrew Maunder, Ruth Robbins
Publisher: Macmillan Education UK
Log in
This question has always exercised critics and commentators on the short story, and often involves them in extraordinary contortions to avoid the simplest and most circular answer: a short story is a story — a narrative sequence of events, episodes or connected emotions — which is short. Even if the term 'story' is reasonably uncontentious (and frankly it is not entirely agreed upon), shortness introduces an element of relativity which causes major problems for the short-story critic. A short story is short generally in contrast to the longer prose narrative the novel. Ian Reid goes so far as to say that 'in its current usage "short story" is generally applied to almost any kind of prose narrative briefer than a novel', and shortness can lead to accusations of 'slightness and slickness',1 of lesser status and lesser seriousness than the larger work of prose fiction. Size, apparently, matters. Critics therefore often operate by analogy with other forms to describe the short story's special status. As Dominic Head has suggested, visual metaphors in particular are frequently used,2 although these have the disadvantage of presuming a specific patterning in short fiction, forgetting that all narrative is essentially temporal, understood through time, rather than primarily spatial as visual art is.