2010 | OriginalPaper | Chapter
Introduction: Why Should We Read Pat Barker's Fiction?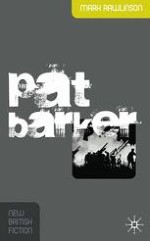 Author: Mark Rawlinson
Publisher: Macmillan Education UK
Log in
The novel as a genre has become progressively more up-to-date in its subject matter. In the opening lines of Adam Bede (1859), a landmark of English literary realism which concerns the lives of working-people, George Eliot attributes to the medium of ink a strange power of divination, strange because it was not a power of prevision and prophecy, but of retrospect, of 'far-reaching visions of the past' (Eliot, 5). Published in the year of Darwin's Origin of Species, Eliot's novel of ordinary, modern life was set during the wars against Napoleon, indeed in another century (1799). The fiction of our era can be more contemporary in its setting than Eliot's, though as the work of Pat Barker so strikingly illustrates, it may be historical fiction simultaneously. One way of answering the question why we should read Pat Barker's novels is to point to the way her novels seize on the contemporary, and in particular the ideas and values with which we inhabit our contemporary world, to provide far-reaching visions of the present. But to emphasize the novels' temporal relevance is to risk overlooking what makes these topical statements novels in the first place.