2019 | OriginalPaper | Chapter
Introduction: Why Study Social Policy as a Global Phenomenon?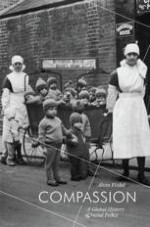 Author: Dr. Alvin Finkel
Publisher: Macmillan Education UK
Log in
When a Communist-led Left Front was elected in West Bengal in 1967, many capitalists sought to relocate their assets rather than risk confiscatory taxation by the new government. India made capital exports difficult and the wealthy who hoped to move money abroad often received help from missionary organizations in return for charitable donations. Several businessmen approached Mother Teresa, leader of a network of Catholic charities in Calcutta and international symbol of compassion, and she used the church's relative autonomy from the state to move vast amounts of capital from West Bengal to Western countries in return for generous contributions to her charities.Mother Teresa devoted her life to aiding victims of destitution: abandoned children, lepers, the aged poor. Many wealthy individuals contributed funds to her causes. By contrast, the Left Front embodied a perspective which located the roots of poverty in colonialist social structures, not individual failings or bad luck. For them, wealthy capitalists were the problem, not the solution, to poverty and charities merely provided band-aids as treatment for social failings. Capital lost to West Bengal thanks to churches searching for extra funds for their charitable operations limited the ability of the Bengali state to make social changes.