2016 | OriginalPaper | Chapter
Is Affirmative Action Fair?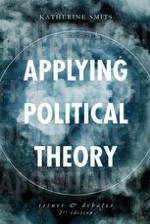 Author: Katherine Smits
Publisher: Macmillan Education UK
Log in
Affirmative action covers a wide and controversial range of programmes designed to benefit disadvantaged groups: from advertising jobs to women or minorities who tend not to apply for them, to special training schemes for minorities, to the consideration of race as a factor in university admission or employment, to establishing quotas for hiring or appointing under-represented groups. Unlike the redistribution of wealth and cultural rights, which we considered in previous chapters, affirmative action refers to specific policies, designed to serve goals that are particular to each national case. Some countries do not refer to these policies specifically as affirmative action, and the term has been particularly controversial in the United States, which is where it first entered common currency. In 1961, President John F. Kennedy established the Committee on Equal Employment Opportunity, with the aim of eliminating discrimination in employment by the US federal government, and issued an Executive Order directing state employers to take affirmative action to ensure that applicants are employed, and that employees are treated during employment, without regard to their race, creed, color or national origin. Since then, many other countries have developed policies designed to offer special assistance to disadvantaged minority groups and women.