2017 | OriginalPaper | Chapter
Is there something morally wrong with inequality?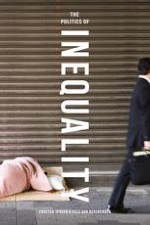 Authors: Carsten Jensen, Kees van Kersbergen
Publisher: Macmillan Education UK
Log in
The main purpose of this chapter is to spell out the primary argument or controversy that lies at the heart of the politics of inequality. It can be portrayed as follows. For some, a certain degree of inequality is a natural phenomenon, and not much can (and therefore should) be done about it. Moreover, some level of inequality is to be valued positively, because it is associated with good things: it is an incentive for people to work hard and it stimulates economic growth. Redistributive policies are bad to the extent that they are necessarily ineffective, slow down economic growth and hence harm total societal prosperity. Therefore, everybody (including the poor) will ultimately be better off, at least in an economic sense, if politics allows an appropriate level of inequality (however defined). Still, even those who view inequality as a natural phenomenon recognize that too much of it may have harmful consequences that demand political action, among them rising crime, political unrest and disorder.