2015 | OriginalPaper | Chapter
Listening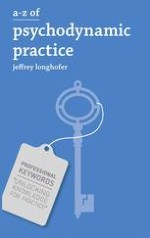 Author: Jeffrey Longhofer
Publisher: Macmillan Education UK
Log in
Many have argued that psychoanalytic method, irrespective of theoretical commitments (i.e.
ego, drive
, self,
object
, relational, Lacanian), is defined by a special kind of
listening
or attention through listening. And a few have considered the influence of phenomenology on the psychoanalytic discussion of listening and on the connection between Freud and phenomenology, including Freud's own philosophical debt to his teacher, Brentano (Tauber, 2010; Wertz, 1993): the importance of direct observation over theory and construction; bracketing theory and preconception (i.e. the natural attitude); self-reflection and
empathy.
Donna Orange (2010) speaks quite directly to the phenomenological approach to listening:
Likewise, a listening hermeneut may try energetically to convince the interlocutor (Gadamer, 2003). But implicit and explicit forms of participation in the patient's suffering create a world of compassion that brings new experiential possibilities. This hermeneutic participation, however, is a way of beingwith, not a formula or technique (Orange

et al.

, 1997) for doing clinical work. Where there was indifference, humiliation, rejection, shattering loss, and the like, compassionate therapeutic understanding does not simply replace or heal by intentionally providing new experience.