2017 | OriginalPaper | Chapter
Lobbying in the EU: How much Power for Big Business?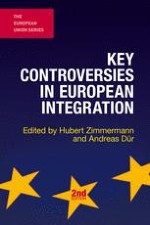 Authors: Hubert Zimmermann, Andreas Dür
Publisher: Macmillan Education UK
Log in
A large number of interest groups aim at influencing EU decision-making (Greenwood, 2011; Dür and Mateo, 2016). More than 1000 Euro-groups now have an office in Brussels, including business associations, such as BusinessEurope; labour unions, such as the European Trade Union Confederation; professional associations, such as the European Medical Association; and public interest non-governmental organizations (NGOs) such as the World Wide Fund for Nature. Many more groups send lobbyists to Brussels to influence specific policies. The EU's Transparency Register, a voluntary register of organizations that try to influence EU decision-making, now contains over 9000 entries.