2016 | OriginalPaper | Chapter
Modernization and democracy: is there an Asian way?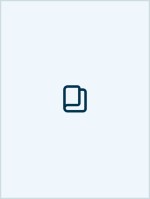 Author: Xiaoming Huang
Publisher: Macmillan Education UK
This chapter brings together some of the key issues in modern political development in Pacific Asia and examines a widespread claim that there is an Asian way of government and politics. The factors that have complicated modern state building in Pacific Asia are many. Traditional constructs, frameworks and practices before modern times have continued to exert their authority in public life. These traditional forces have enriched, but also complicated and at times even compromised, the working of modern values and institutions. This chapter will begin with a discussion of the general concept of the modern state. It will then examine three representative forms of traditional forces and institutions — religion, the family and the military — and how they have shaped the traditional political order in Pacific Asian countries. The continual presence and influence of these forces and institutions in contemporary Pacific Asia has led to debates about the fundamental nature of Pacific Asian politics. The chapter will then discuss how these forces have shaped the formation of modern political institutions in Pacific Asian countries and how the building of modern institutions and citizenship has affected these traditional forces and institutions.