2015 | OriginalPaper | Chapter
Money: Can Economic Interdependence Keep Asia Safe?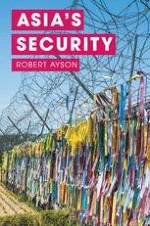 Author: Robert Ayson
Publisher: Macmillan Education UK
Log in
It is debatable whether Asia is becoming more or less secure, especially as the great powers jostle for influence. But it is undeniable that Asia is becoming more prosperous. Despite problems with poverty that continue to confront a number of countries in the region, Asia is better known for being home to many of the economic success stories of the modern world. Several Asian countries have transformed themselves into advanced developed economies in little more than a generation, and the concentration of global wealth is moving increasingly in Asia's direction and away from the Western world. According to one study commissioned by the Asian Development Bank (Kohli et al., 2011), Asia is likely to account for over half of the global economy by 2050, up from under 20 per cent as recently as 1980. Given the scale of this economic transformation, the distribution of global power is also shifting. It is only sensible to think that this trend must carry some security implications with it.