2007 | OriginalPaper | Chapter
Myth, Magic and Mystery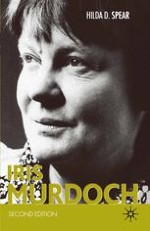 Author: Hilda D. Spear
Publisher: Macmillan Education UK
Log in
Between the publication of
The Message to the Planet
(1989) and
The Green Knight
(1993) Murdoch published the most extensive of all her philosophical works,
Metaphysics as a Guide to Morals
(1992). For the reader of her novels it is not compulsory reading but it is a fascinating expansion of, and reflection on, many of the themes she dealt with in fiction, particularly in the later books. We can see, too, how the novels themselves reflect her philosophical ideas:
We fear plurality, diffusion, senseless accident, chaos, we want to transform what we cannot dominate or understand into something reassuring and familiar, into ordinary being, into history, art, religion, science (

MGM

, pp. 1–2)
or, we might add, into novels which are able to reinstate the old mythologies whilst simultaneously exploring the contemporary problems of morality that we have been faced with ever since Nietzsche declared the death of God.