2019 | OriginalPaper | Chapter
Park your troubles!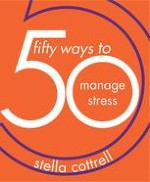 Author: Stella Cottrell
Publisher: Macmillan Education UK
Log in
When we are anxious, it can seem as though time spent worrying is useful, even when our thoughts are unproductive and prevent us from finding solutions or falling asleep. It is easy to imagine that if we take our mind off the problem, even for a moment, we will never find a solution. Our brain puts survival first, so if we seem worried, it will happily join in and keep us on the alert for potential threat. It can be more useful to set times to give the brain a break and times to focus on issues of concern.