2015 | OriginalPaper | Chapter
Peace: Why Does Asia Seem More Secure?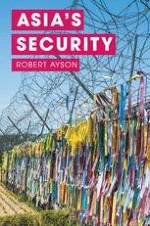 Author: Robert Ayson
Publisher: Macmillan Education UK
Log in
Scholars who look at security issues in Asia are generally not optimistic people. As the next seven chapters of this book will confirm, there are still plenty of security challenges in the region that give reason for concern. But today's Asia is not a region riven by major armed conflicts, at least not major conflicts between states. In particular, it has been some time since Asia and its borderlands featured a major armed clash between the larger powers. In 1979, China attacked Vietnam in what was to become a rather short and limited war. More recently, in 1999, India and Pakistan, who had both tested nuclear weapons just a year earlier, conducted a brief and even more limited war in Kargil, a district of the disputed Kashmir area. But this sort of behaviour, while worrying, falls considerably short of the major wars that took place in Asia in earlier decades, including the Korean War of the early 1950s. In one study, Timo Kivimäki (2011, p. 58), suggests that battle deaths from interstate wars involving East Asian countries between 1980 and 2005 had dropped by as much as 99.5 per cent in comparison to the period between 1946 and 1979.